Archive for November 2013
This Friday, 11/29/13, the Civil War between the Ducks and the Beavers rages ever onward, with fur and feathers flying.*
Although it was first played in 1894, it isn't officially the 119th annual event – there were several years during which the game wasn't played at all and two years in which the game was played twice. Games have ended in joyful parades and have ended in violent riots. It is a longstanding rivalry, with victory changing hands time and time again through the decades.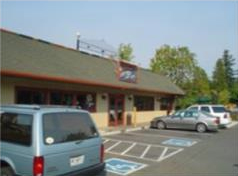 At McMenamins East 19th Street Café in Eugene, Ore., there is a message for all who pass through its doors, be ye a Duck or be ye a Beaver…. Maybe you've noticed it or maybe you've passed right on by, en route to get your passport stamped or have a beer. It's worth a moment to stop and have a look.
* I have no horse in this race between ducks and beavers. All reports are 100% without bias.
Read More