This weather can make one think longingly of gin and tonics. As you may know, our Penney's Gin is a 90 proof American dry gin produced at Edgefield Distillery.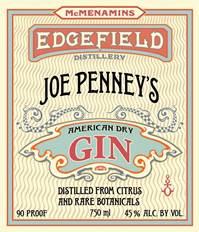 Per our own description: "It is handcrafted using the traditional English method in which pure grain spirit is distilled alone, with its vapors passing through carefully selected botanicals. Ingredients include whole juniper berry, sweet orange peel, lemon peel, freshly zested lime and cardamom. The aroma is rich in juniper and fresh citrus, making it ideal for spring- and summertime cocktails."
So who was Joe Penney, namesake of our aromatic gin as well as Room 301 at Edgefield? He was an iconic figure of early-day Portland, whose lifetime of peaks and valleys was the stuff of legend.
From Toast of the Town to a ward of the poor farm, Joseph E. Penney amassed and lost several fortunes, at times from a single wager or an act of nature, but always in stride.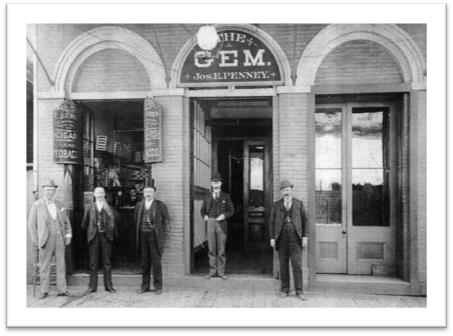 As a young man, the ever-buoyant Joe Penney bounced into Portland in the early 1870s, fresh from adventures south of the Equator and most recently a stint in Port Townsend, Washington. Initially, he told of his tales while bartending at the wild and wooly Boss Saloon on Portland's waterfront. Then, in the mid 1870s, Joe took over the already famous Gem Saloon at First and Stark streets. (We can't confirm if Joe is in the photo here, but we want to think he's the guy in that sweet top hat.) It was a time of wide-open gambling when huge sums of money came and went quickly, and Penney's Gem was a favorite among businessmen and gaming types. From the Oregonian, 9/13/1922: "The old Gem, presided over by Joe Penney, was where many political jobs were hatched."
Another local newspaper, The Spectator, further touted the prominence of the Gem and its genial proprietor in a 1910 article: "His café at 88 First Street was the rallying place of the city's builders at a time when Portland was too small and provincial to support a club. The Gem was all the club Portland had and for some years it was all the club Portland needed; and Joe Penny acted as manager, and guide, philosopher and friend to over half the male population. He enjoyed a popularity that few men are lucky enough to gain."
Penney himself loved the sporting life and was particularly fond of betting on the horses. He even bought into the city's leading track, called City View Park, located in SE Portland's Sellwood neighborhood.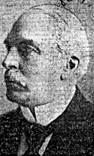 He suffered several drastic reversals in Portland from the mid 1870s onward, which ultimately crippled his career, though not his carefree spirit. Penney's home and business were both destroyed by fire, and floods devastated his bar businesses on at least four different occasions. In 1894, the most destructive flood of all inundated the Gem with six feet of water. This time, Joe was unable to financially rebound. He gave up the bar and took a job as cashier at the famous Hotel Portland's rathskeller.
In 1916, with body slowing and resources all-but depleted, old Joe Penney checked into the poor farm, now McMenamins Edgefield, where no doubt he recounted to rapt audiences a lifetime of great sport, fortunes and losses.
Why not try an Ode to Joe gin and tonic this month?