Discover a Century's worth of Personalities, Exploits & Stories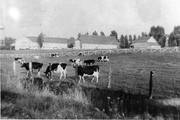 One hundred years ago, a special train traveled east from Portland, filled with passengers of remarkably diverse backgrounds, all bound for the same destination: the poor farm. They had been "rescued" from conditions deemed deplorable at Multnomah County's original poor farm, located where the Oregon Zoo is today. Now they were being placed in the just-completed, comparably plush accommodations of the county's new facility in Troutdale, accommodations that were in fact a far cry better than what could be found in most homes elsewhere in Troutdale at that time.
That's how the first residents of McMenamins Edgefield arrived in 1911. As mothers have warned us over the years, though, there were many ways one could end up at the poor farm.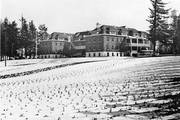 A series of floods and fires brought prosperous saloonman Joe Penny to Edgefield; Family politics brought Gen. Stonewall Jackson's nephew here. Frankie of Frankie and Johnny notoriety had just won the prestigious Urban League award when she became a ward of the county. Then, there was Mrs. McMenamin, who told her boys that such a fate would be theirs, too, if they kept on with those taverns… they did; she was right, but it's turned out quite nicely in the end.
Of course, the McMenamin brothers wouldn't have been able to launch their Edgefield adventure had it not been for the tenaciousness of the small but mighty Troutdale Historical Society, which kept the wrecking ball from swinging.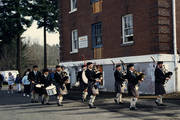 To celebrate the century's worth of history at Edgefield, we've pulled out all the stops to throw a giant 100th Birthday celebration this Saturday, July 2. We're talking music; kids' stuff; wine, beer and coffee tastings; and, of course, history talks and tours featuring Troutdale's favorite historian Sharon Nesbit, and our own Tim Hills.
As a special treat, we'll be unveiling a new art exhibit of the work of Harry Schaefer, a noted Northwest artist from the early/mid1900s who, after falling on hard times, began living at the poor farm in 1936. Check out some of his work here!