He Was Her Man But He Done Her Wrong
"If America has a classical gutter song, it is the one that tells of Frankie and her man." – Carl Sandberg, American Pulitzer Prize-winning writer and editor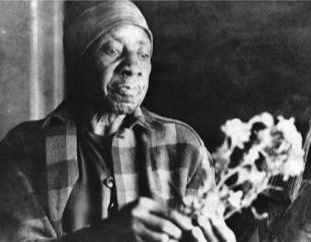 Here's the original story of Frankie Baker, former Edgefield resident, most commonly associated with the ballad "Frankie and Johnny" as well as several Hollywood movies starring the likes of Mae West and Cary Grant, Michelle Pfeiffer and Al Pacino. While some say the song originated in the 1850s prior to the Civil War, it was attributed to Frankie Baker after her fatal dispute with a suitor in 1899.
The song itself has been recorded by everyone from Lead Belly to Johnny Cash, Lena Horne to Lindsay Lohan, Stevie Wonder to Jack Johnson. While Frankie Baker never earned a cent from the various films or song recordings, her legacy lives on at Edgefield.
"Allen Britt's brief experience in the art of love cost him his life. He died at the City Hospital Wednesday night [actually 2:15am on Thursday October 19] from knife wounds inflicted by Frankie Baker, an ebony hued cakewalker. Britt was also colored. He was seventeen years old. He met Frankie at the Orange Blossom's Ball and was smitten with her. Thereafter they were lovers.
"In the rear of 212 Targee Street lived Britt. There his sweetheart wended her way a few nights ago and lectured Allen for his alleged duplicity. Allen's reply was not intended to cheer the dusky damsel and a glint of steel gleamed in the darkness. An instant later the boy fell to the floor mortally wounded. Frankie Baker is locked up at the Four Courts."
— St. Louis Dispatch, October 19, 1899
What the sensational article above doesn't mention is that Britt actually stabbed her after a quarrel and so she shot him in self-defense. She carried the knife scar to prove it.
Although she was acquitted of murder, Frankie Baker left St. Louis to escape the notoriety of the incident and eventually landed in Portland, Oregon. She operated a shoeshine business for 14 years in NW Portland and later worked as a chamber maid. She continued to endure a certain level of infamy, even from neighborhood children, who would dance outside her window, singing "Frankie and Johnny." Despite all the attention and the movies and the song itself, Baker never made a dime from her story. She even tried suing Republic Pictures and Mae West over the film She Done Him Wrong (1933), to no avail.
Despite her tough circumstances, Frankie Baker gave her time to others. In 1949, she became the first life member of the Urban League of Portland. "The unfailing support which you…have given to the league in spite of your own limited financial circumstances has been an inspiration to our board and staff," said the executive secretary of the organization.
Just months later, the destitute Frankie Baker became a resident at the Multnomah Farm (today's McMenamins Edgefield). However, after incidents at the poor farm in which she "frightened and attacked persons," she was deemed to be insane and a danger to others. On April 28, 1950, she was transferred to Eastern State Hospital, where, hospital attendants said, she was a docile patient. She died there in 1952.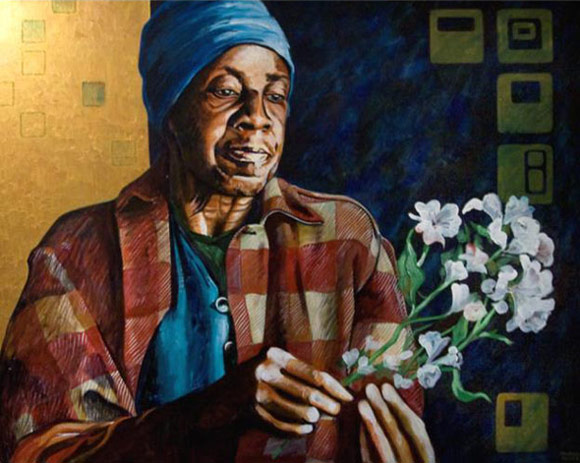 Photo above: Taken on October 31, 1949 (courtesy Oregon Historical Society).
Painting above: Artist Myrna Yoder; this beautiful piece hangs near the west stairwell on the first floor at Edgefield.
View the traditional "Frankie and Johnny" lyrics