The Remarkable Ben McAdoo of Bothell and Beyond
Today a remarkable life is given a deserving spotlight, Benjamin F. McAdoo, Jr. He was an innovative, award-winning architect who helped design the Kennedy Center for Performing Arts, a leading Seattle Civil Rights leader, and friend of the first ambassadors from the first independent Black African nation. During his most active professional years, Ben McAdoo and his wife lived in Bothell and their kids attended Anderson School! A guest room at McMenamins Anderson School is named in his honor and below is the write-up that celebrates his far-reaching achievements.
**********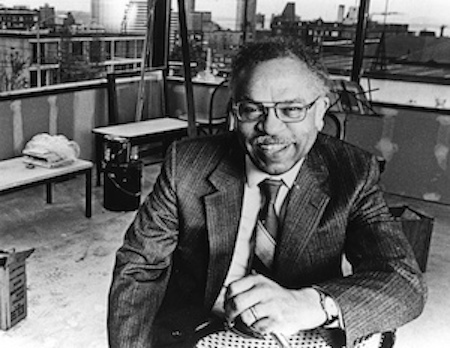 Benjamin F. McAdoo, Jr.
From the late 1950s to the early '60s, a crucial time in this country's Civil Rights Era, Bothell, Washington was home to one of Seattle's then most active and effective Civil Rights leaders, Ben McAdoo. Ben, who also was the first African American architect to maintain a practice in Washington State, lived in a house he designed on Bothell's West Hill, together with his wife, Thelma, and three children, students of Anderson Junior High and the city's other schools. During these years, he developed international business relationships in West Africa and Jamaica, where he periodically visited and worked. And when back with his family in Bothell, the McAdoos hosted at their home such notable dignitaries as Ghana's first two ambassadors to the United States.
Benjamin F. McAdoo, Jr. was born in Pasadena in 1920. He first became interested in architecture in ninth grade. But, as he recounted to a local newspaper reporter in 1959, his studies and professional advancement were delayed by financial shortcomings, World War II and the start of his family.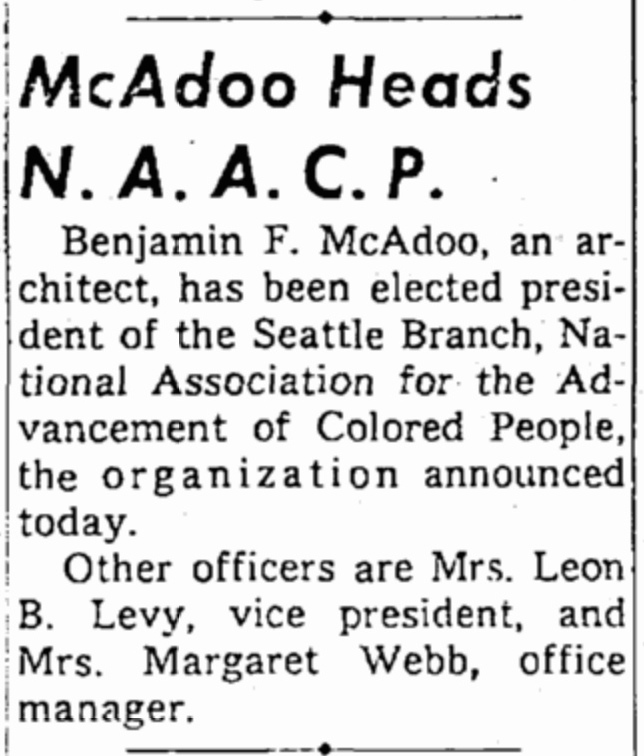 By 1946, Ben, his wife and oldest child had relocated to Seattle, and in that year he graduated from the University of Washington with a degree in architecture. He worked in a firm initially, but in 1947, Ben set out on his own, establishing a home office in the kitchen of his family's home in one of Seattle's housing projects.
From these inauspicious beginnings, Ben McAdoo's architecture career took off as his innovative designs, with their modern concept and approach to regionalism, began receiving both public favor and industry awards. His commissions, small at first- private residences, community churches and building renovations- rapidly expanded into much larger, higher profile civic projects.
As early as 1950, the Seattle Times declared Ben McAdoo to be, "One of Seattle's leading young architects… [and] is bringing ever-increasing appreciation for the modern, from those who have been hesitant to accept it."
As Ben's professional star began to rise, so did his civic engagement. The more renowned and in-demand he became as an architect, the more contacts and allies he made with influential people from both the private and public sectors. In 1954, he confidently ran for a seat in the State Legislature and won the primary, only to be disqualified over a residency issue raised by his challenger. The county elections supervisor publicly stated there was no basis to the challenge, but was silenced by a State Supreme Court Judge, who ruled in favor of McAdoo's disqualification.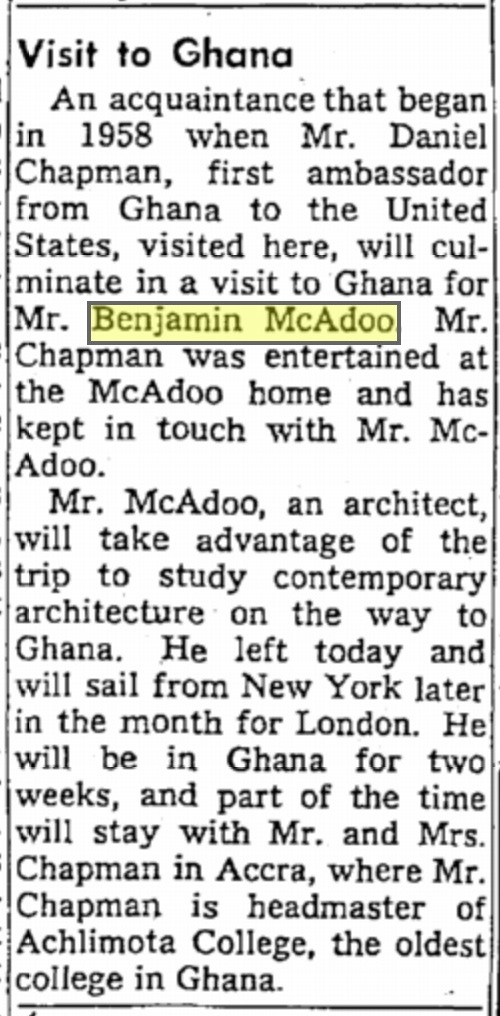 This unjust action came with the sting of racial discrimination and ignited a fire in Ben McAdoo to leap into the civil rights arena. Suddenly his name was appearing in the Seattle newspapers as much for speaking out against injustices faced by the city's African Americans as for his architectural triumphs. Ben was elected president of the Seattle Branch of the NAACP in 1956, and in that capacity over the next several years he organized a series of protests, educational lectures, and community meetings to bring about reform to Seattle's police force, unions, schools and the press.
Amidst this maelstrom of unrest, Ben and his family left Seattle for Bothell. He continued to help galvanize efforts for change in Seattle (well into the 1970s), but his family would no longer have to be in the middle of it. By the spring of 1958, the McAdoos were living in the stunning, modern showpiece home that Ben designed for their new residence. And just at that time, Daniel A. Chapman, the very first Ambassador of Ghana was touring the United States following the creation, just months earlier, of Ghana, no longer the British colony of Gold Coast, but the first black African nation to win independence.
On May 22, 1958, the McAdoos hosted Ambassador Chapman, his wife and entourage at their Bothell home. A relationship was forged, and over the next few years, Ben travelled periodically to Ghana to discuss various potential construction projects with the ambassador and other heads of state, and the ambassador returned to the McAdoo home in Bothell. At the start of 1960, Ben told a local newspaper, "he had an eye towards opening a branch office in Ghana."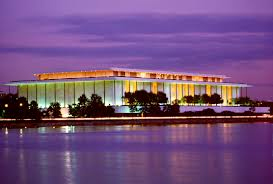 While that apparently didn't come to fruition, Ben took a similar plan to Jamaica in 1961 when the U. S. Agency for International Development appointed him administrator of a housing construction program for hundreds of thousands of Jamaican families living in substandard houses without running water. Upon completion of the Jamaican AID program, McAdoo returned Stateside to continue working for the federal government on construction design projects in Washington, D.C., the most notable being the Kennedy Center for Performing Arts.
McAdoo came home to Seattle for good in 1964. A year or so earlier, he and his family had made the decision to move from Bothell to another Seattle suburb, perhaps closer to Ben's work. He picked up the mantels of innovative architect and civil rights leader, and continued on with renewed vigor his important and laudable work on both fronts.