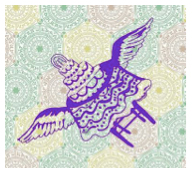 That's right McMenamins Passporters and Cosmic Tripsters – we now have an exclusive Passport wedding stamp! Tie the knot at any of our locations, or have your wedding reception with us, and the two people who make up the newlywed couple will receive the exclusive flying wedding cake stamp to commemorate the big day.
The fine print:
• The stamp is just for fun, no prizes will be awarded. After all – isn't marrying the love of your life prize enough?
• Only the lovely couple is eligible to receive the stamp. No ring, no stamp. If you aren't the one getting hitched, no stamp for you.
• Rehearsal dinners, bachelor/ette parties, brunches don't currently have a stamp. The wedding stamp is for weddings only. One never knows what the stamping future may hold however…
• Speak to your Sales Coordinator regarding how to get your passport stamped.
• If you were married at one of our properties before the stamp – don't fear! Call the sales office of where you held your special day and we'll get you stamped.
Thank you to all the lovely and amazing couples who have allowed us to share in their big day.
Cheers to you!