We're Kicking Our Tours Into High Gear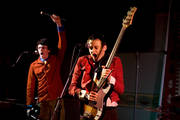 Spring is, if not exactly around the corner, at least within a few flips of the calendar page.What does that mean for us? Well now's the time of year we really ratchet up our McMenamins Music Tours. But you may be wondering: WHAT ARE THESE MCMENAMINS TOURS, ANYWAY?
Well, we'll tell ya:
GREAT NORTHWEST MUSIC TOURS
Big name. Big venues. Big tour.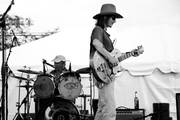 Featuring nationally recognized talent as well as local names on the cusp of coast-to-coast recognition, the GNWMT sends one band around to most of our big properties. Past examples include the Avett Brothers, Sallie Ford and the Sound Outside and The Freak Mountain Ramblers.
UPCOMING:
February 16-26: Y La Bamba
March 16-26: The David Mayfield Parade
April 12-23: Paleface
May 11-21: Cornmeal
June 8-17: Bobby Bare Jr.
July 15-30: Freak Mountain Ramblers
October 12-22: Dirty Mittens
November 9-19: Freak Mountain Ramblers
December 7-17: The Dimes
SMALL BATCH TOURS
One band. Three venues. Three nights.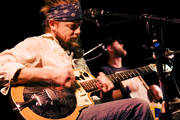 Small Batch Tours are a scaled down version of the Great Northwest Music Tour — think of the SBTs as the wilder, less predictable little brother of the GNWMT. Small Batch Tours are an opportunity for us to showcase our handpicked favorite bands in three (or sometimes more) of our music venues. Past examples include Kevin Devine and Jonny Kaplan & the Lazy Stars.
UPCOMING:
February 17-18, 2011: The Wiyos
March 5-11, 2011: King Perkoff Band
April 6-8, 2011: Christabel and the Jons
April 28-30, 2011: The Twilite Broadcasters
May 4-13, 2011: The Northstar Session
June 2-4, 2011: Rat City Brass
RESIDENCY TOURS
One band. One venue. Three nights.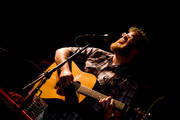 This is our newest tour, meant to foster a tight, intimate bond between one band and one venue. The concept is simple. One band will play three consecutive nights at one of our properties. Past examples include Acorn Project and Weinland.
UPCOMING:
March 8-10, 2011: Seth and May · Edgefield Winery
March 23-25, 2011: Mood Area 52 · Father Luke's Room at Old St. Francis School
April 6-8, 2011: Casey Hurt · Edgefield Winery
April 19-21, 2011: Marv & Rindy Ross · Edgefield Winery
May 26-28, 2011: Marv & Rindy Ross · Paragon Room at Hotel Oregon
August 3-5, 2011: Ted Jones & The Tarheel Boys · Yardhouse at Grand Lodge
Stay tuned, because we'll have extended descriptions, videos and bios for each Tour band as they come through.